Wednesday, January 31st: CrossFit
Alpine CrossFit – CrossFit
Announcements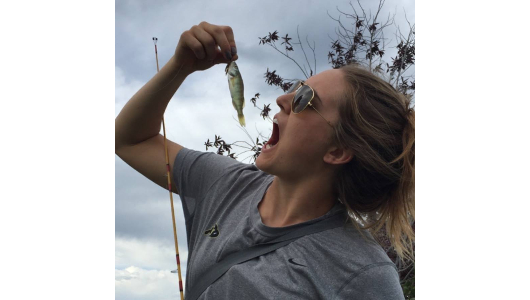 A HUGE HAPPY BIRTHDAY TO OUR FEARLESS LEADER, OWNER, FRIEND, AND BAD A$$ Athlete Annie Brunner! Thank you for everything you do for the community and always being an uplifting presence in the gym!
Warm-up
PVC Warm Up (No Measure)
2 Rounds, 10 of Each:

-Round the worlds

-Pass Through

-OHS

-Leg Swings

-Sampson Stretch
Burgener Warm-up (No Measure)
BURGENER WARM-UP:

1. Down and "Finish"

2. Elbows High and Outside

3. Muscle Snatch

4. Snatch Lands at 2″, 4″, 6″

5. Snatch Drops
SKILL TRANSFER EXERCISES:

1. Snatch Push Press

2. Overhead Squat

3. Heaving Snatch Balance

4. Snatch Balance without a dip

5. Snatch Balance with a dip
Strength EMOM
Snatch (EMOM x 10 Minutes= 1 Rep )
Start at 60% and Build
Metcon
Metcon (Time)
For Time:

100 Burpees
-EMOM= 3 Thrusters (155/105)
Rx+= 185/125
Masters (45+) Rx= 135/95
Note: This metcon begins with 3 Thrusters then proceeds to the burpee's.
Cool Down
Metcon (No Measure)
Cool-Down Series:

3-5:00 AB or Row at Recovery Pace

Seated Straddle x 2:00 (Focus on breathing and opening midline/hips up)

60s Seated Knee Hug Across Body ea. Leg

30-45s Banded Bully ea. Arm
Extra Gains
A: GHD Hip Extension (10-10-10)
Face-Down on GHD, pads are in the middle of quads to allow for an uninterrupted hip movement. Descend the upper body while maintaining a straight back. Tension should build in the hamstrings and slightly in the glutes/lower back. Achieve 90 degree's, then return to a flat and engaged upward position (Use glutes to lock top position). Controlled the Eccentric Portion.
Tempo: 3131
Take your time.