After Tuesday's leg beat down, this Hero WOD seems appropriate: "JT" (which I believe is the first ever CrossFit Hero WOD programmed)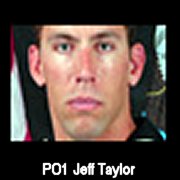 In honor of Petty Officer 1st Class Jeff Taylor, 30, of Little Creek, VA, who was killed in Afghanistan June 2005
Workout of the Day
"JT"
21-15-9 reps for time of:
Handstand push-ups
Ring dips
Push-ups   Pre-WOD Skill: Practice kipping Handstand Push-ups   Post WOD – Pick 2 3×5
Lowers from an inverted hang
; 3×15 Toes to Bar; 3×30 Sit-ups; 3×10 Back Extension (slow & controlled)   Coach Magic Mike has had a chance to play with the four sets of new Pendlay Kilogram Competition bumpers.  Who else?  They sure need to get broken in! Enjoy everyone!!  These are a real treat that only a few gyms have in Colorado!!!