Tuesday, October 30th: CrossFit
Alpine CrossFit – CrossFit
Announcements
We are 48 Hours away from the close to Breast Cancer Awareness Month which means there is still time to make a donations! Our Barbells 4 Boobs "Team Beckish" has raised over $1000 thus far and we'd like to beat our number last year (just under $1600). Can we do it?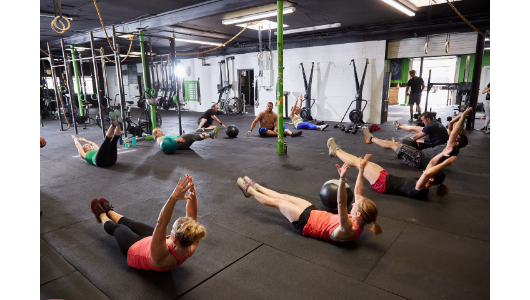 AMRAP hollow rocks between Trick-or-Treaters? We think so
Warm-up
General Part 1: "Rowling" x 3 Rounds

Part 2:

-20s Partner Active Hang & Push x 2 Rounds

Part 3:

-Banded Alphabet (Horizontal) ea Side +

-10s Push-Up Hold at Half Way x 2 Rounds
Metcon (3 Rounds for time)
Every 8 minutes, for 24 minutes(3 Sets):

-400m Run (500/400m Row if Weather is Bad)

-15 Plate push ups

-15 Pull ups

-100m Farmer Carry(53/35# KBs)
PoP:

1- Similar to last week, shooting for a 1:1 Work/Rest Ratio

2- Row Pace should support smooth trantitions to other components.

3- Scale for 1-2 Sets on Push-Ups/Pull-Ups
Cool Down
2-3:00 AB/Jog Cool Down

LAX in Subscap & Lower Trap

Banded 3-Way OH Stretch x 45s ea.