Tuesday, May 22nd: CrossFit
Alpine CrossFit – CrossFit
Announcements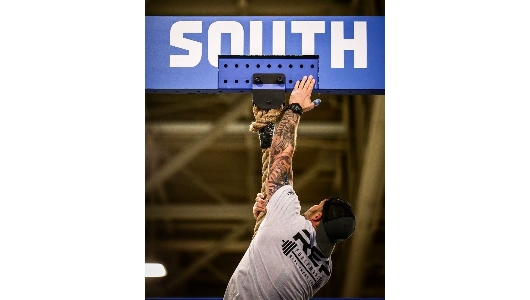 Congratulations & Job Well Done to our Regionals Athletes this past weekend! Team Alpine & Vinny Casey threw down with some of the best in the South Region and represented Alpine amazingly!
Warm-up
Full Body Warm-up D (No Measure)
8 Minute AMRAP

After two movements, complete a "Power 10" on the Assualt Bike (Sprint 10 secs)

– 15 Air Squats and 15 Push-Ups

– 3 Wall Climbs and 10 Star Jumps

– 5 Scorpions per side (on back) and 5 Scorpions per side (on stomach)

– 20 Steps Walking Lunge w Stretch (10/side) and 5 Burpees
2 Sets: Leg Swings

Forward & Backward x 10-15

Lateral (Across body) x 10-15
Metcon
1: Metcon (AMRAP – Rounds and Reps)
8:00 AMRAP

200m Sandbag Run (3/2 Inserts)

8 Burpee over Sandbag
-Rest 6:00
2: Metcon (AMRAP – Rounds and Reps)
8:00 AMRAP

100m Briefcase Carry (50m ea. Side; 70/55)

18 Wall-Balls (20/14)
Rx+= 90/70 & 30/20lb WB
Cool Down
Metcon (No Measure)
Cool-Down Series:

LAX/Barbell in Shoulder/Pec x 45s ea.

Banded Tall Lunge x 45-60s ea. Leg

Single Leg Hip Thrust Hold x 60s ea.
Extra Gains
A1: Side Plank Rotations (10-10-10)
A2: Wall-Sit w/ MB Hold (45-45-45s)
Wall-Sit at Parallel with a MB between your knee's.