Day 9 of Burpee Challenge!! Are you caught up??
"J.T"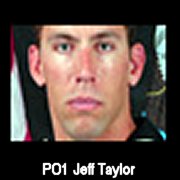 In honor of Petty Officer 1st Class Jeff Taylor, 30, of Little Creek, VA, who was killed in Afghanistan June 2005
First posted 6 July 2005
  21-15-9 HSPU's Ring Dips Push Ups  
*Focus on form for each rep.  Head must hit floor/abmat each time.  Choose a modification so this is possible.  Do not use more than 2 abmats. Biceps must touch the ring.  Chest must hit the floor for each pushup. Unless you are modifying with knee pushups, knees do not touch the floor!
Sign up sheets are at the gym for Fight Gone Bad this Saturday.  Check your email for registration for fundraising. There is also a sign up sheet for Barbells for Boobs on Oct. 19th at CrossFit Unbroken. You must register online for $35 here and you get an awesome t-shirt.  Both WOD's are scaled and modified if needed! We want you to participate!!