Thursday, April 5th: CrossFit
Alpine CrossFit – CrossFit
Announcements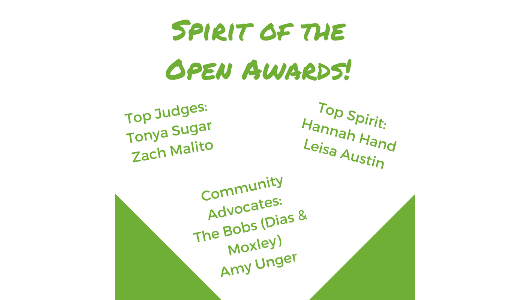 The 2018 Open was an amazing showcase of our community. Not just athletically, but also how much we're willing to help each other. While we had tons of support, each Team Captain made special note for a few athletes so we want to give them a shout out!
Warm-up
400m Run, then…
Burgener Warm-up (No Measure)
BURGENER WARM-UP:

1. Down and "Finish"

2. Elbows High and Outside

3. Muscle Snatch

4. Snatch Lands at 2″, 4″, 6″

5. Snatch Drops
SKILL TRANSFER EXERCISES:

1. Snatch Push Press

2. Overhead Squat

3. Heaving Snatch Balance

4. Snatch Balance without a dip

5. Snatch Balance with a dip
Strength (not for time)
Power Snatch (E2MOM = 3 TnG (12:00))
Start at 55% and Build
Metcon
Metcon (4 Rounds for reps)
2:00 Tabata (4 Rounds) ea. Station

Wall-Ball (20/14)

Row (Calories)

Alt. DB Snatches (50/35)

Assault Bike Calories
-Rest 60s after each Station
Scale weights to accommodate constant movement.
You do not need to reset the rower/bike in your 10s rest. Let the calories roll!
Cool Down
Metcon (No Measure)
Cool-Down Series:

LAX in Pec (Bully Position) x 30s ea. Arm

LAX in Lower Trap + Internal/External Rotation x 30-45s ea. Arm

CrossOver Recovery Series
Extra Gains
Metcon (No Measure)
20:00 Sustained Aerobic (Run, Row, Bike) at 60-65% Pace