Saturday, Nov 10th: CrossFit
Alpine CrossFit – CrossFit
Announcements
We're honor all Vets one day early with the Three Wise Men Workout.
After the September 11th attacks on the US, Jeremy joined the Navy and became a SEAL. Ben, already in the Army, became a member of the legendary Green Berets. Beau followed his brothers and joined the Marine Corps Infantry. Together they served over 1,600
***Special note: Next Saturday is the Turkey Challenge! Parents of U-10 youth athletes please note, we will not have class next Saturday at 8:00.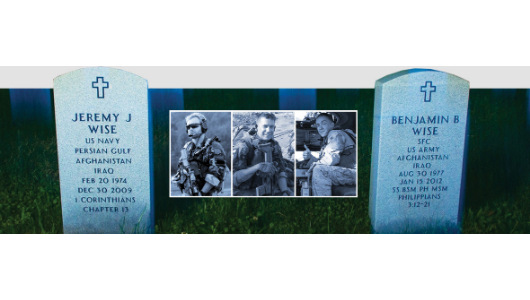 Warm-up
10 min Warm-up (No Measure)
400 m slow jog:
12 Each:

Jumping Jacks

Horizontal and Forward Leg Swing

Squat Toe touches

Lunges With Twist

Supine Hip Bridges

Fire Hydrants

Iron Cross

Push-Ups

Sit-Ups

Supermans
WOD Review
Warm-up (No Measure)
On Coaches Queues:

-Hang squat snatch progressions

-Power clean progressions
Less experienced athletes, or athletes with shoulder problems, favor dumbbells
Warm-up (No Measure)
2 Rounds (with some intensity):

-2 burpees

-4 pull-ups (or workout modification)

-6 box jumps

-8 wall balls
Metcon
Three Wise Men Tribute (3 Rounds for reps)
"Jeremy"

Complete as many rounds and reps as possible in 4 minutes of:

5 Hang Squat Snatch (Elite = 185/125 lbs, RX = 135/95 lbs, Scaled = 95/65 lbs)

10 Burpees Over the Barbell
Rest 2 minutes, and then…
"Ben"

Complete as many rounds and reps as possible in 4 minutes of:

10 Power Cleans (Elite = 185/125 lbs, RX = 135/95 lbs, Scaled = 95/65 lbs)

20 Pull-Ups
Rest 2 minutes, and then…
"Beau"

Complete as many rounds and reps as possible in 4 minutes of:

15 Box Jump-Overs (Elite & RX = 24"/20"; Scaled – 24"/20" Step-Overs Allowed)

30 Wall Ball Shots (Elite & RX = 20/14 lbs; Scaled – 14/8 lbs)
To learn more about Three Wise Men Tribute click here