Workout of the Day
6×1 Squat Clean + Front Squat * Form First!! Work up to a heavy 1 (not 1rm)
then
3x
50 Double Unders *sub 15 attempts then 20 lateral jumps
10 Clean & Jerk 155/105
Post your scores to the Whiteboard.
Ready for 2014???
Nutrition is the key element to your success in the gym.
OPENutrition is putting on the
OPENutrition Eating for Performance Seminar at Alpine CrossFit, January 11, 2014 2:00-5:00pm
Join us for an afternoon session where we will explain what to eat in order to build lean mass, shed excess body fat and set PRs!
Sign up in advance at Alpine CrossFit for $55.
Bring all of your questions on sports nutrition, eating for optimal health, and eating psychology!…
We will be tying this with a three week nutrition challenge to help you start the year on the right foot! Be prepared for three weeks of eating a bunch of food in order to fuel all of your workouts in January 🙂
OPENutrition is an evolutionary sports nutrition and psychology of eating coaching business. We are invested in teaching our athletes how to eat in order to get the most out of their training. Learn more at OPENutrition.com.
There will be a three week nutrition challenge to follow. Biggest transformation with get an awesome prize!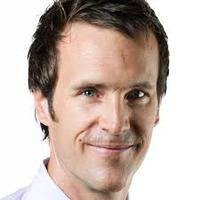 To go along with your challenge and health/fitness goals for 2014, we want to let you know that Chris Kresser, the world's leading paleo clinician, will be giving a talk at CrossFit Sanitas in downtown Boulder on January 17th.  Sanitas is one of only two Colorado stops on Chris' national book tour for "Your Personal Paleo Code" which has already impressed as one of the best of the paleo health & wellness books.  His raving fans include Mark Sisson, Robb Wolf and Diane Sanfilippo (see below).
"Chris Kresser is the most knowledgeable clinician in the Paleo health scene. Your Personal Paleo Code condenses Kresser's vast knowledge and clinical experience to help you look, feel and perform at your best."  — ROBB WOLF, author or The Paleo Solution
In addition to 1.5 hours of lecture and Q&A from Chris, we will have free eats from a dozen paleo-friendly local food producers and restaurants.  We'll also provide details of our next paleo guest lecture – an exclusive full day with Robb Wolf and friends, in his only Colorado event of the year.
More info here:https://www.crossfitsanitas.com/meet-chris-kresser-at-crossfit-sanitas-boulder-co/
Price is only $30 which includes his book. (until January 6th) then the price increases to $40.  Sign up here